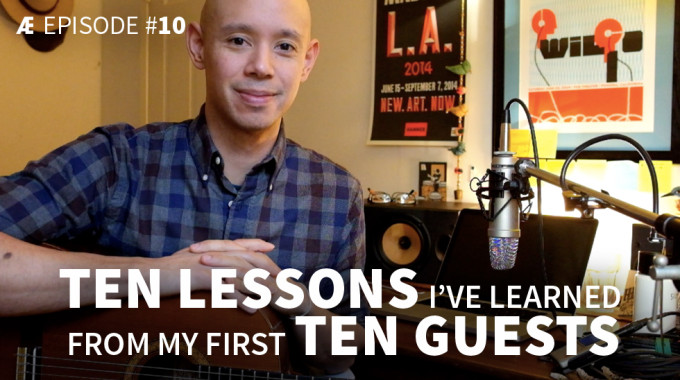 Podcast: Play in new window | Download | Embed
In This Episode, You'll Learn…
How to prioritize success.
How to find the sweet spot between your own passions and other people's needs.
Why it's important to look outside of your industry for inspiration.
Why it's important to seek opportunities where others do not.
Why it's important to find people to take the leap with you.
How to build partnerships with like-minded people.
How to reach out to your community for help.
Why you shouldn't let perfect be the enemy of good.
How to embrace failure.
How to fake it till you become it.
Links and Resources
$5k to Keep Arts Entrepreneurs Going!
Before You Go
As I mentioned in the show, I'd love to have your feedback on this episode. Were these ten lessons helpful to you? Please let me know in the comments section below.
And if you're interested in supporting the future of this show, please consider contributing to our crowdfunding campaign (through April 17, 2015). Thanks!
###