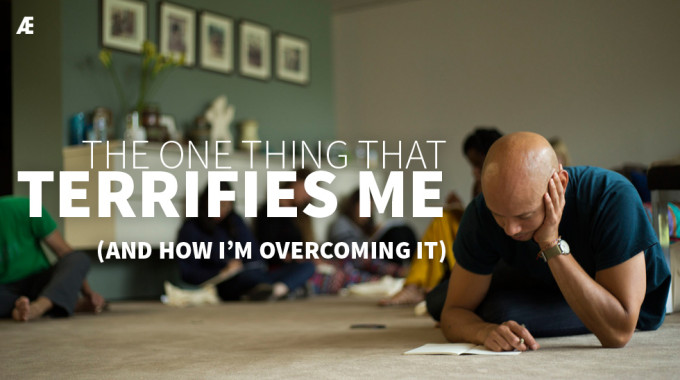 I've never been much of a writer. As a child, I didn't keep a diary. In high school, I opted out of poetry assignments by submitting tape recordings of my songs instead. And since I studied guitar in college and graduate school, I managed to earn a master's degree in music without publishing a thesis.
All this to say that most of my life I've avoided writing down my thoughts and ideas whenever and however possible; not because I didn't enjoy the process, but because I was afraid of the end result — of being judged.
The more scared we are of a work or calling, the more sure we can be that we have to do it. — Steven Pressfield, The War of Art
So why start a blog? Why publish my thoughts on a website for anyone to read? Why commit to the one thing that terrifies me most?
Because, my ideas matter (and yours do too).
Courage is a Heart Word
According to research professor and author Brené Brown, the word courage originally meant, "To speak one's mind by telling all one's heart."
Writing this blog is my act of courage. It is me showing up in my most vulnerable state to share the thoughts and ideas that I believe in — to speak my mind by opening my heart.
I may fumble over my words, or battle days like today where I nearly fail to ship, but I am going to keep at it. I am going to commit to sharing what matters, despite any judgement that comes in return.
And I hope you'll do the same.
Take a Stand
If you ever fear that your ideas are not worth sharing, I implore you to think again. Be courageous. Take a stand for what you believe and by all means, share to your heart's content.
Great ideas can only spread when they are written down, spoken aloud, or acted upon. And if you take ownership of your ideas and share them with conviction, I promise you this — you will never stand alone.
Je suis Charlie.
###